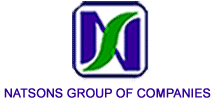 HQ: No.6, Ground Floor, Jalan Vivekananda, Brickfields, 50470 Kuala Lumpur.
What People Think About Our Services
Ridhuan Shah | Rilluminate Enterprise
Co-Founder | Web designer
Great Service, and fast delivery. Would definitely use this company service again.
Ahmad Kassim
CEO of Print&Get
I'm using this company shipping services for many years to deliver my printed products and still going to continue using it.
Any Enquiry? Sent us an email.
We'll get back to you within the same day.
Call : 03-22606720
Fax  : 03-22606721
Whatsapp : 016-4401539
Email Address: info@natsonsdespatch.com
NATSONS DESPATCH SERVICES 2019 (AS0165004-M). © All Rights Reserved