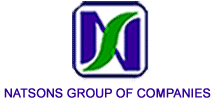 HQ: No.6, Ground Floor, Jalan Vivekananda, Brickfields, 50470 Kuala Lumpur.
Same Day Despatch and Office Support Service
What People Think About Our Services
Ridhuan Shah | Rilluminate Enterprise
Co-Founder | Web designer
Great Service, and fast delivery. Would definitely use this company service again.
Ahmad Kassim
CEO of Print&Get
I'm using this company shipping services for many years to deliver my printed products and still going to continue using it.
Contractual and Non-Contractual Same Day Despatch Services
Request for quotation – Please fill in the form below.
NATSONS DESPATCH SERVICES 2019 (AS0165004-M). © All Rights Reserved